custom
print
hat
t-shirt
hoodie
Custom printing and embroidery for clothing, apparel, and more. Start your order now, and pick up in just a few hours!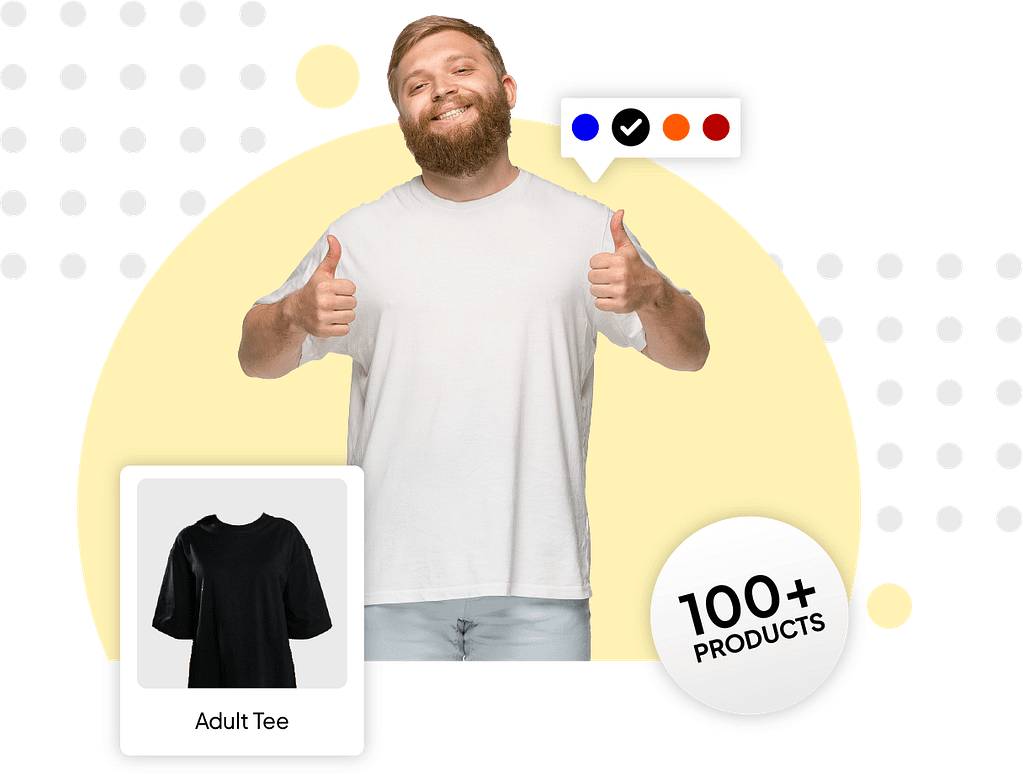 100% service guarantee—nothing synthetic about it.  
Custom shirts and hoodies in Iowa is as easy as 1-2-3-(4)
Tell us what you're thinking, and we'll take care of the rest.
Choose Your Product & Colors
Find the right item and the perfect palette to fit your design.
Add Your Custom Design
Order online or come on in and we'll work with you to make it happen.
Review Your Custom Project
Take a step back and take it all in. Make any final adjustments and get your items printing.
Place Your Order & Pickup (Enjoy!)
Thanks for choosing us as your custom print shop!  
Iowa Custom T-Shirt Services
Custom orders for a variety of items, ready within a day of placement.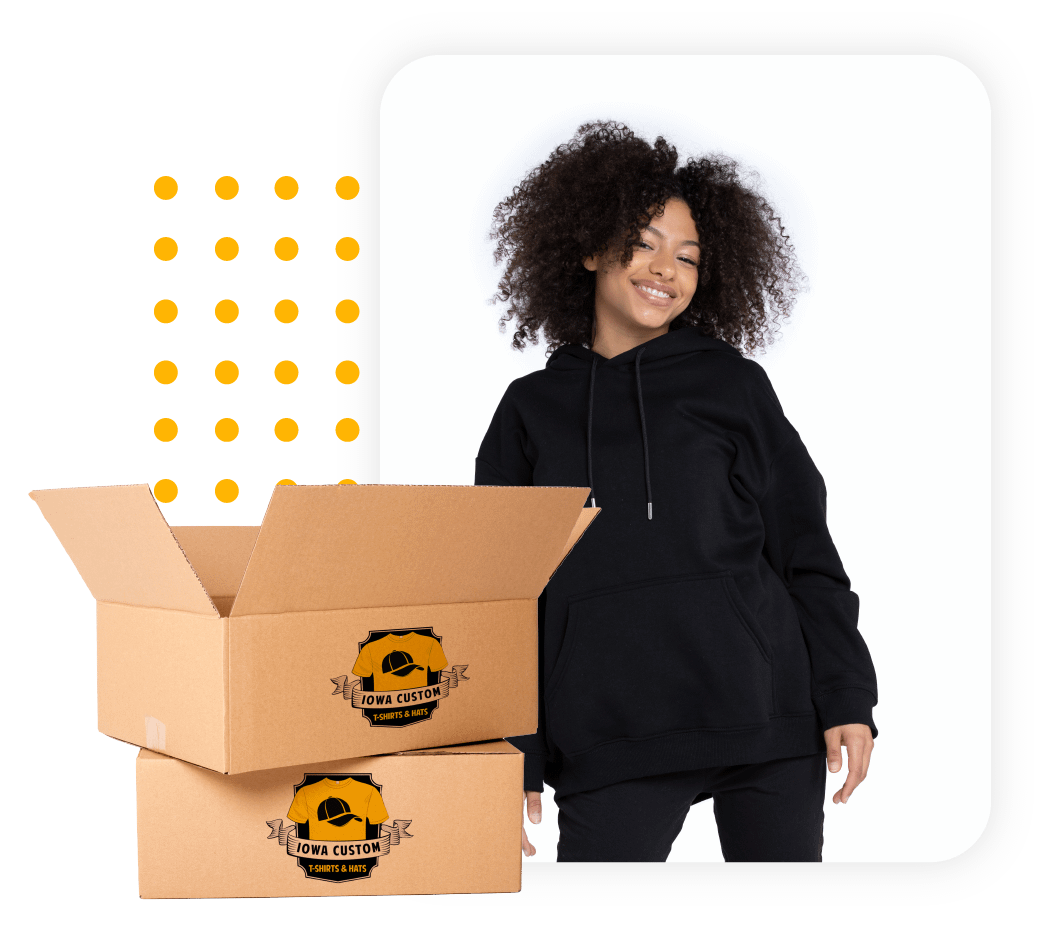 Interested in buying custom apparel in bulk?
Fly your colors, print your fit, and make your mark—in bulk.
Maybe you need team uniforms for your rec league sports team?  Ones that make the other team question their own skills, and their choice in uniform. 
Or you could be scheduling a company event, and you need shirts that showcase your organization's style, in style.  
It might even be that you could just want some new threads, and need a place to get started.
Iowa Custom T-Shirts & Hats is fully equipped to help you fulfill orders big and small.  The designers and printers of our Des Moines t-shirt printing shop can process your request and turn around your order in 24 hours . What's more, we offer special discounts for bulk orders from 6 or more items.  
Why customize with Iowa Custom T-Shirts & Hats?
When you work with us here at Iowa Custom T-Shirts & Hats, you're not just working with a custom printing shop looking to make a quick dollar. 
Our team knows your ideas hold a story and we do our very best to ensure that your story and ideas are brought to life exactly how you want it, each and every time. If you can think it, we can print it. 
Whether you need 1 shirt or 100, we are more than happy to help you accommodate your needs.
We guarantee our work. You will be 100% satisfied with your custom apparel.
Don't wait weeks to get your order, in stock items are printed and in your hands in as little as 30 minutes!
With competitive pricing, we provide our high-quality products for a price and standard unmatched anywhere.
Have a design? Send it to us! Have an idea? Let us know what you need!
Quality products with quick turnaround. We can accommodate any order, big or small.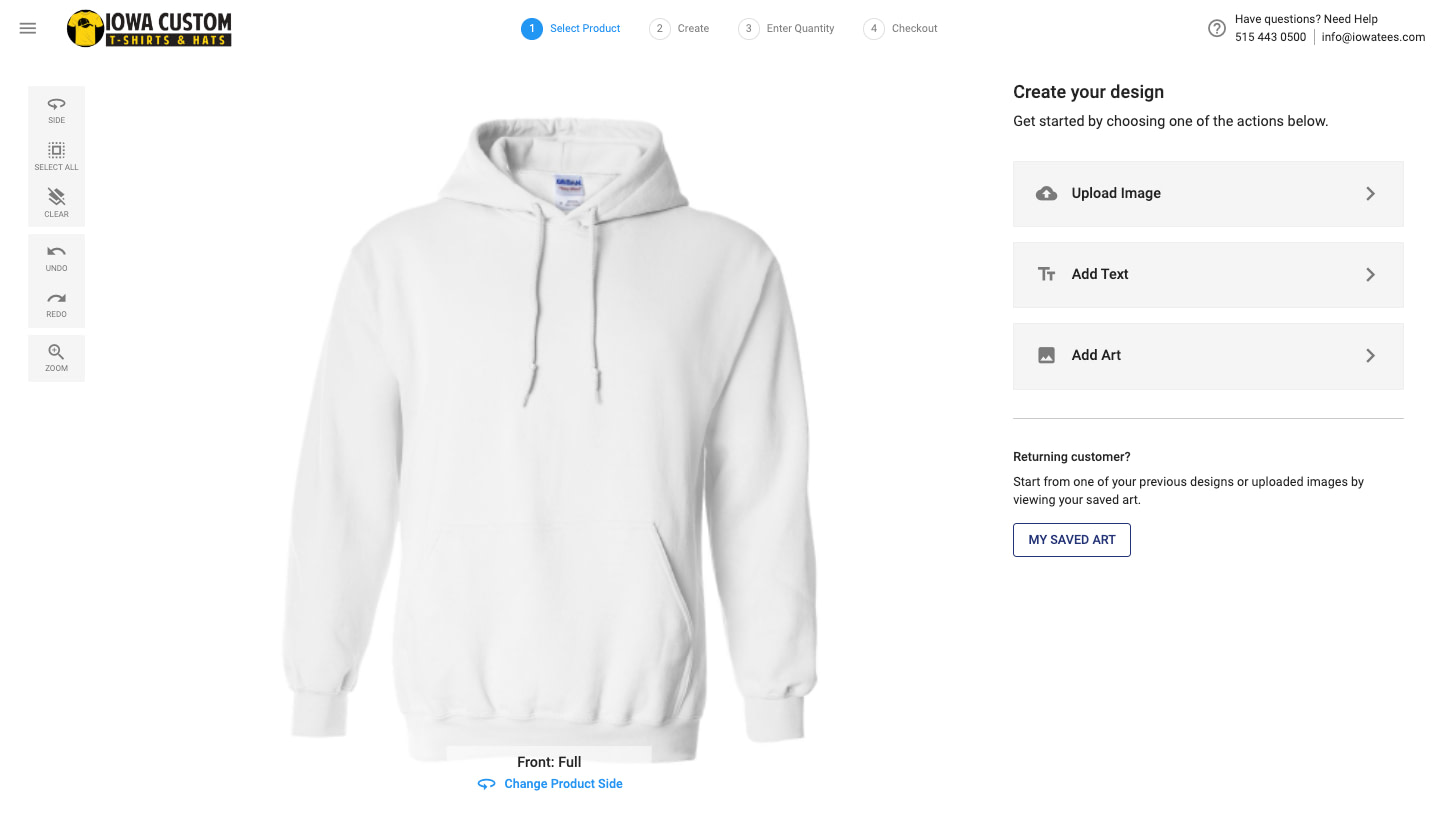 T-Shirt printing in Iowa that brings your ideas to life
Your Ideas, Our Threads—which means when you bring your ideas to us, we get right to work on stitching or printing together your idea exactly how you wanted.
Bring your ideas to life easily & efficiently with Iowa Custom T-Shirts & Hats.
Raise funds fast with our fundraising programs.
We are proud to offer fundraising options for local organizations, schools and more!
It's easy to raise money with Iowa Custom T-Shirts & Hats. Contact us to learn how you can raise money for your organization.
Iowa Custom T-Shirt Printing and Embroidery Services
Wear what you want, exactly how you want it.

Comfort, quality, plus a unique design? Sounds stylish.

Stay in style and promote your designs with ease with our wide selection of hats.

Tumblers, bags, keychains, and more, if you can think it, we can print it. 

Stich your ideas to life with our in-house embroidery services.
So, if you're looking for a high-quality apparel printer, you've found them.  Reach out today!